An Interview with Bec McMaster

Bec McMaster caught editor Leah Hultenschmidt's eye when she entered her manuscript in a contest. Bec got The Call, found an agent, signed a contract and now Kiss of Steel, the first in her fabulous Steampunk romance series, is receiving rave reviews. All the way from Australia, in between book two and three of her series, Bec took some time to talk about books and writing.
*****
First, let's talk about you.

DANL: Where did you grow up, where do you live now, are you married, have children, pets, etc.?


BM: I grew up in a small country town in Victoria, Australia, where I still live with my partner of ten years. We have an English Staffy named Kobe and a pair of budgies who like to attack anyone and anything that goes near them.

DANL: When did you start writing romance novels, and what inspired you to start writing?

BM: Even as a child I had a pen in my hand—or a book. I was the kid who got up an extra hour or two earlier so that I could get on the computer and write before I went to school. As a teen it was mostly fantasy, but when I was sixteen I discovered romance and that has been my preferred genre ever since. I could never give up writing; I couldn't not write, even if it was just for myself.

DANL: Is there an interesting story about how you got your first novel published?

BM: In 2010 I began a story that had been whispering in my ear for a few months and entered it in the full manuscript RW Australia contest, the Emerald, despite the fact it wasn't yet finished. Of course it finalled (Murphy's Law) and I had a week to write the last 30,000 words of it. Then I started entering RW America contests to get some more feedback. One of the final judges of the Sheila contest was Leah Hultenschmidt of Sourcebooks and the rest, as they say, is history.

DANL: What has been your most memorable moment as an author?

BM: The phone call when I was offered a contract. I can't remember a lot of it (slightly incoherent with joy/disbelief/just woken up) but it was the moment all my dreams came true.

DANL: What do you love most about your readers? Have you had any memorable feedback you would be willing to share?

BM: I love it when readers see the world or the characters exactly as I envisaged them. One review said Kiss of Steel 'pulsates with cool,' which is the single most hysterical fact I've ever read as I keep thinking she must be talking about someone else.

DANL: What other things do you enjoy doing when you are not writing?

BM: I play netball and I like to run. I've always been an active person, which is handy considering I spend most of my time at a computer eating Tim Tam's. I love watching movies with my boyfriend on lazy Sunday afternoons, or curling up in a bath until the water goes cold, with a book. I also love baking and cooking, though it and reading has fallen by the wayside a little with the additional workload this year.
How did you discover romance?


DANL: How and when did you first discover romance novels? Do you remember the first one you read?

BM: It was Jane Feather's The Silver Rose. There was nothing new in the bookshop, so I wandered out of the fantasy aisle and found myself in the romance section. I was horribly embarrassed that someone might see me (I was sixteen), but somehow fascinated. And The Silver Rose featured a heroine who owned or trained racehorses, so I was hooked. I was horse mad in those days, and well, let's just say that was no Saddle Club. Consider me converted.

DANL: Who is currently your favorite romance author?

BM: Meljean Brook or Nalini Singh. Can't decide.

DANL: What is currently your favorite romance novel?

BM: Caressed by Ice by Nalini Singh.

DANL: What is the last romance novel that you've read?

BM: Moonlight by Kristen Callihan. Utterly glorious. That woman has a way with words.

DANL: Who is the most recent author you've fallen in love with, and how did you discover them?

BM: My latest glom was Stacia Kane of the Downside Ghosts series. It's Urban Fantasy rather than straight Romance but it has one of the most riveting central romances I've ever read and a hero to die for. I cannot rave enough about Chess and Terrible.
Let's talk about books.

DANL: Is there a book that you feel has changed your life?
BM: They all do, in their own little ways.

DANL: Who is your favorite author of all time?
BM: It's a tie. Ilona Andrews and Dorothy Dunnett. Yes, completely eclectic, I know.
DANL: What is your favorite book of all time?
BM: Pawn in Frankincense by Dorothy Dunnett. Features the single most gut-wrenching scene I've ever read—I cry before I even get to it these days.
DANL: What was the last book you read that really moved you?
BM: Sacrificial Magic by Stacia Kane.
DANL: What book would we find on your nightstand now?
BM: The Iron Wyrm Affair by Lilith Saintcrow.
DANL: What was your favorite book when you were a child?
BM: This changed frequently, depending on what age I was. I adored The Adventures of Brer Rabbit, I loved The Magic Faraway Tree and at the age of eight I discovered The Hobbit and The Lion, the Witch and the Wardrobe.
DANL: Who are your top five authors?
BM: 1 – Ilona Andrews
2 – Dorothy Dunnett
3 – Lilith Saintcrow
4 – Meljean Brook
5 – Stacia Kane
None of them are pure romance writers, but they all feature amazing romance arcs in their books.
DANL: Can you name the book you most want to read again for the first time?
BM: The Hobbit.
DANL: What is your idea of the perfect romance novel?
BM: One in which the hero or heroine are so perfectly matched you can practically see the sparks fly. I love an alpha hero personally, but I need his heroine to be able to stand up to him in every way. And I need him to respect that.
Can you tell us a little more about your writing?
DANL: How would you describe your writing style—how do you go about creating your novels? What kind of research do you do for your novels?
BM: I'm a pantser by nature, which means I love to just delve into a story and watch it unfold. I usually know the basics of the world and the characters I'm creating and I gradually unearth them, bit by bit. If I'm in a hurry and I need to know something, I'll highlight that section in red and then go back and fill in the details and the research later. Mainly word choices, like, would this phrase be used in 1870? The bulk of the research comes everyday. I love to read obscure fact books and watch documentaries. I absorb everything like a sponge.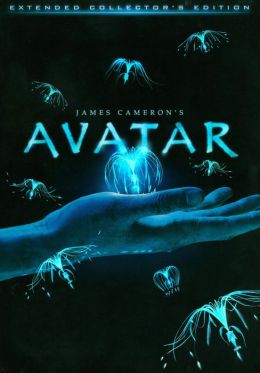 DANL: Is there something unique or different about your writing that people may not know?
BM: I'm a very visual person and I adore movies. When I watched James Cameron's Avatar, all I could think was: this is what goes on in my head when I sit down to write. The 'movie' unfolds and I just have to hope that my fingers are fast enough to keep up.
DANL: What are you working on now?
BM: I've just finished the edits on Heart of Iron, book two in the London Steampunk series. It features Will and Lena, Honoria's impulsive sister from Kiss of Steel. I've always believed that each book in a series should grow the world, so this one takes place firmly in the glittering ballrooms of the Echelon and features some mysterious verwulfen clans from Scandinavia.
DANL: Do you have any "author advice" you would share with aspiring writers?
BM: Don't just dream. Do. The single most important piece of advice I ever read was from a NYT bestselling author's blog, and she said that there is time in the day to write. You just have to make it. Make it a priority. Schedule it in. And then stick to it. Let's just say that year was the single most productive year of my life and I was working full time, studying two nights a week in Melbourne (2 ½ hours away), and playing netball on Saturdays, which I take very seriously. Plus I squeezed the boyfriend in there somewhere.
The second piece of advice is strictly mine and that involves the boyfriend, family and friends. Don't forget about them. I have a strict rule that when my boyfriend is home he gets my full attention unless I am desperately behind on deadline. And then he's happy to let me go tinker as long as I give him a few hours.
Would you be willing to share some more personal & interesting things about you?
DANL: What is the most romantic experience you've had in your life? What is the most romantic thing someone could do for you?
BM: I can count on one hand the times I've heard "I love you" from my man and we've been together ten years :-) I actually bring that to my writing, because for me, the most important thing is what a man does, not what he says. I've read far too many books where the hero says "I love you" at the end, but treated his heroine poorly the whole way through.

It's in everything my boyfriend does: buying me a new computer because my other one broke and he knew I was stressed about my deadline, helping out a family member who was in desperate straits that I didn't even know about until it was done, bringing me a cup of tea in bed or proudly handing around my bookmarks at his all-male dominated work and bragging about me behind my back (when he'd never say those things to my face).

Probably the single most romantic thing he's ever done is let me go overseas to Europe, when I wanted the whole living in London experience. I was planning to go for a year but he never once tried to stop me. Instead, he simply said that we can't stop each other from doing the things that we need to do in life and that we'd do long-distance. That, to me, is very important. I would have always regretted not doing that.
DANL: If you could travel anywhere in the world, right now, where would you go? Do you have a favorite place you have
visited?
BM: I live for travel, so basically I want to see the whole world. I am feeling an urge to see Africa and South America before we have that whole biological clock start ticking. My favorite place is Russia. I loved all of Europe, but Russia was like another world and the history fascinates me.
DANL: If you could live in a historical time or place, where and when would it be?
BM: Picking just one? Hmm. Maybe Egypt during the late 1800's-early 1900's, when all of that history was being discovered (I missed my calling as an archaeologist).
DANL: If you had to choose a favorite character or moment from one of your novels, what would it be and why?
BM: The hero from my latest release, Kiss of Steel, is a diamond-in-the-rough and I loved writing him. Blade whispered in my ear the whole time with that delicious cockney accent, demanding that his story be told. He wanted Honoria and he was going to have her, no matter how long it took him. But he didn't want to force her to it, instead it was all charm and Blade has more than enough of that.
DANL: Can you give us a short list of your favorite "everything" (i.e. food, drink, color, animal, romance character's name, romance novel title, etc.)?
BM: Food – Lasagne and salad.
Drink – Tea. Preferably English Breakfast.
Color – Blue.
Animal – Cats.
DANL: We believe in giving back…so do you have a favorite charity you like to support?
BM: I actually support CanTeen, which is a cancer-foundation in Australia that offers kids that have cancer a chance to go to camps together.
Readers can find out more about Bec McMaster by visiting her website, Facebook, or Twitter.